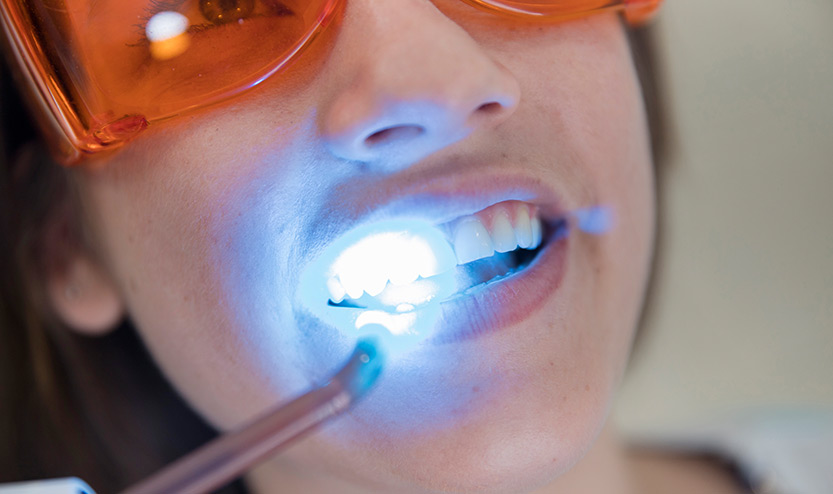 Lasers are still relatively new in dentistry. We have recently acquired a soft tissue laser for the practice. The laser generates a beam of concentrated light. This light can cut gum thus removing the need for the traditional scalpel. The light energy can also be used for a number of different treatments:
Laser tooth whitening
Ulcer (cold sores) treatment
Root Canal disinfection
Pigmentation removal
Gum infection treatment
TMJ therapy
The benefits include quicker healing and less pain. Most patients are very pleased with laser treatment, using words like 'relaxing' and 'enjoyable.'
Digital X-rays
We use digital x-rays in the practice. Dental x-rays need very low radiation. Digital x-rays need only a third of the radiation that was needed for film x-rays. The x-ray is instant and can be viewed on a large screen. Larger images means better detection of any problems.
3-D Scanning
In most cases Charl can use a scanner to measure your teeth. This is a very good resource for crowns, bridges and orthodontics. The scanner replaces the need for uncomfortable 'gooey' impressions.