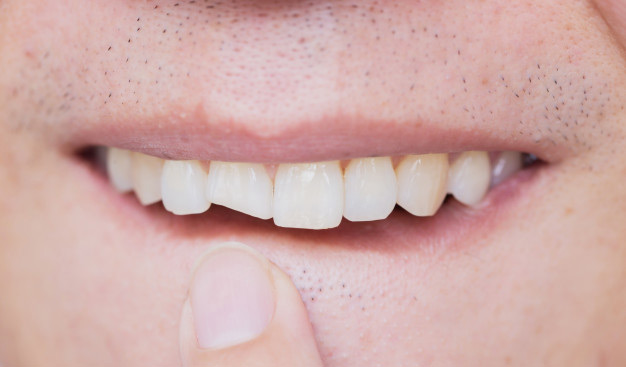 having problems with Broken Tooth
Teeth might break from trauma, decay or general use over time. You will need to have the tooth restored.
If there is no pain please arrange an appointment in due course. It is not advised to leave a broken tooth for too long as decay will start in the exposed surface. If there is pain please contact us as soon as possible. If you cannot get to us you could place chewing gum over the fracture area or try to place a DIY temporary filling. These temporary fillings are obtainable from some pharmacies. It is still necessary to have a permanent filling placed as soon as convenient.